Ofsted Report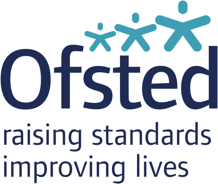 Main findings
The children who attend Hummersea attend one of the best primary school in the country! At present, there are only 10% of all primary schools rated as OUTSTANDING and we are one of them. Below are just some of the highlights from the report-
Pupils in current year groups make OUTSTANDING progress in all subjects and attainment is above average.
The behaviour of pupils is OUTSTANDING. Pupils are unfailingly polite and courteous at all times. Their behaviour both in and out of lessons is of a very high standard. Pupils share the same expectations of pupil behaviour as the staff and take a very dim view of any behaviour that doesnt come up to these high standards. Pupils are encouraged to manage their own behaviour and they do this very well. As a result, play times and lunchtimes are calm and enjoyable experiences for all.
Hummersea is OUTSTANDING in the way that it does its best for every pupil and is highly regarded in the immediate community and beyond. All members of the school community are united in their commitment to making the educational experiences of pupils the very best it can be.
Evidence gathered from pupils books and the schools records as well as from observations carried out during the inspection show that the quality of teaching over time is OUTSTANDING and this leads to OUTSTANDING progress. Pupils say how much they look forward to their lessons and parents are unanimous in agreeing that their children are well taught.
To download our latest report please click on the links below: